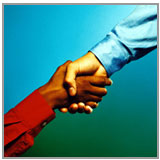 Aseracare Hospice Volunteer Program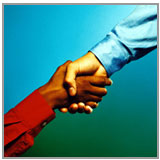 What's it about?
At Hospice there is direct and indirect volunteering. Direct volunteering is when the volunteer works directly with the patients, and indirect volunteering requires volunteers to do paperwork, filing, or other office jobs.
A volunteer goes to the Nursing Home to play games with the residents and paint fingernails. We call patient's home to check on them to see if they are doing well.
We go to the Meadows to deliver things and play games with them, also.
At special times we make bags to give to all the patients.
What are the requirements?
Must be 16 years of age, with a valid driver's license as well as liability insurance.
Must have own transportation
Must maintain a "C" or better average
Must have good character
Must be willing to go through extensive training program
Must be willing to submit to a background check
Must obtain 2 letters of reference from 2 teachers
Additional training may be deemed necessary.
Who do I contact if I want to volunteer? Ms. Raybon
Ms. Raybon